Why is your feedback important for us?
Because your input can help fulfill a mission! Your feedback helps to focus the coordinator's attention on the mission variables that may prevent a volunteer from signing up to fly or drive. Oftentimes, these mission variables can easily be adjusted, so your input can help fulfill a mission.
Because your input can help with back-up plan coordination! Your feedback helps to determine the fulfillment likelihood of a mission. This information is useful for the coordinators so that we can inform the passenger and have them go with their back-up plan. Oftentimes, with enough advance notice, we can assist the passenger with a back-up plan.
Why is your feedback important for you?
Because your input can help personalize your future mission opportunities! The more input you provide for these mission opportunities, the more we learn about your preferences to present the perfect mission for you.
Instructions on Submitting Mission Leg Feedback
You can find a link to the mission leg feedback in a number of places, including (but not limited to) the Missions Available List page on our website and the mission opportunity emails.
Make sure to click on the "Heart Icon" if you are interested in this mission. The coordinators will receive your response and follow up with you accordingly to answer questions or discuss requests, such as changing the listed airport to your home base airport.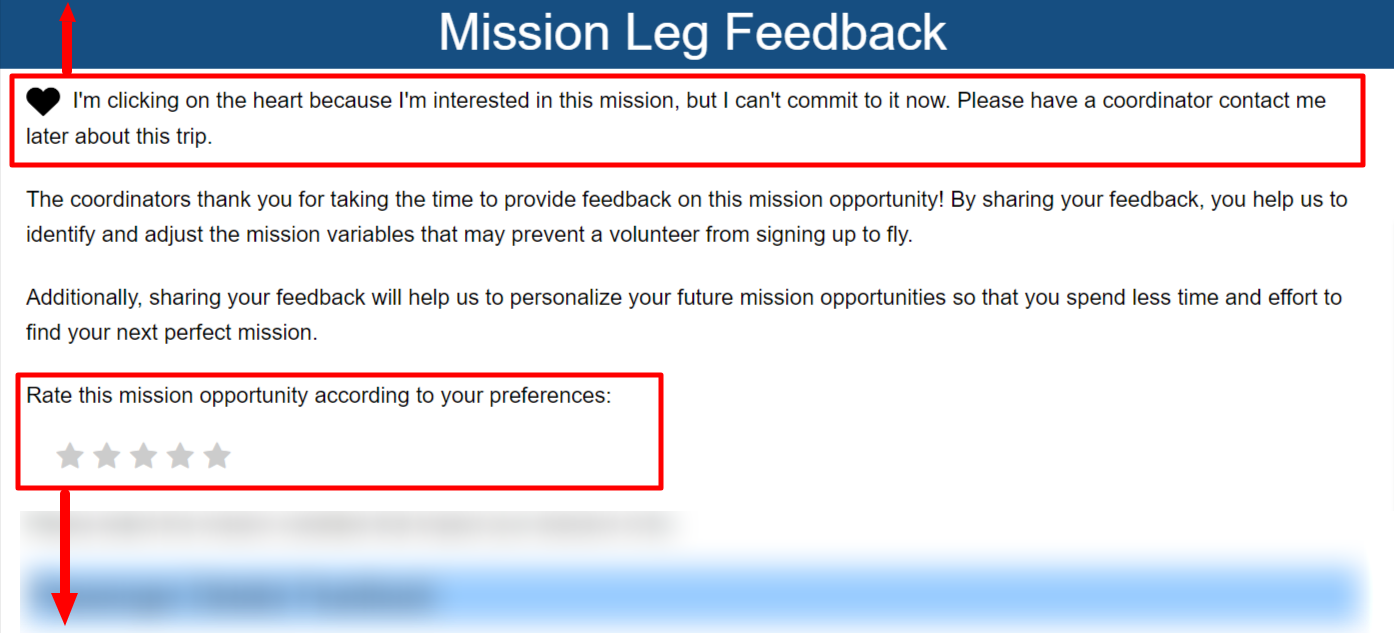 Select the number of stars that describes how well the mission leg fits your preferences. We will save your rating information.
You can provide your feedback by selecting one or more item in the red boxes.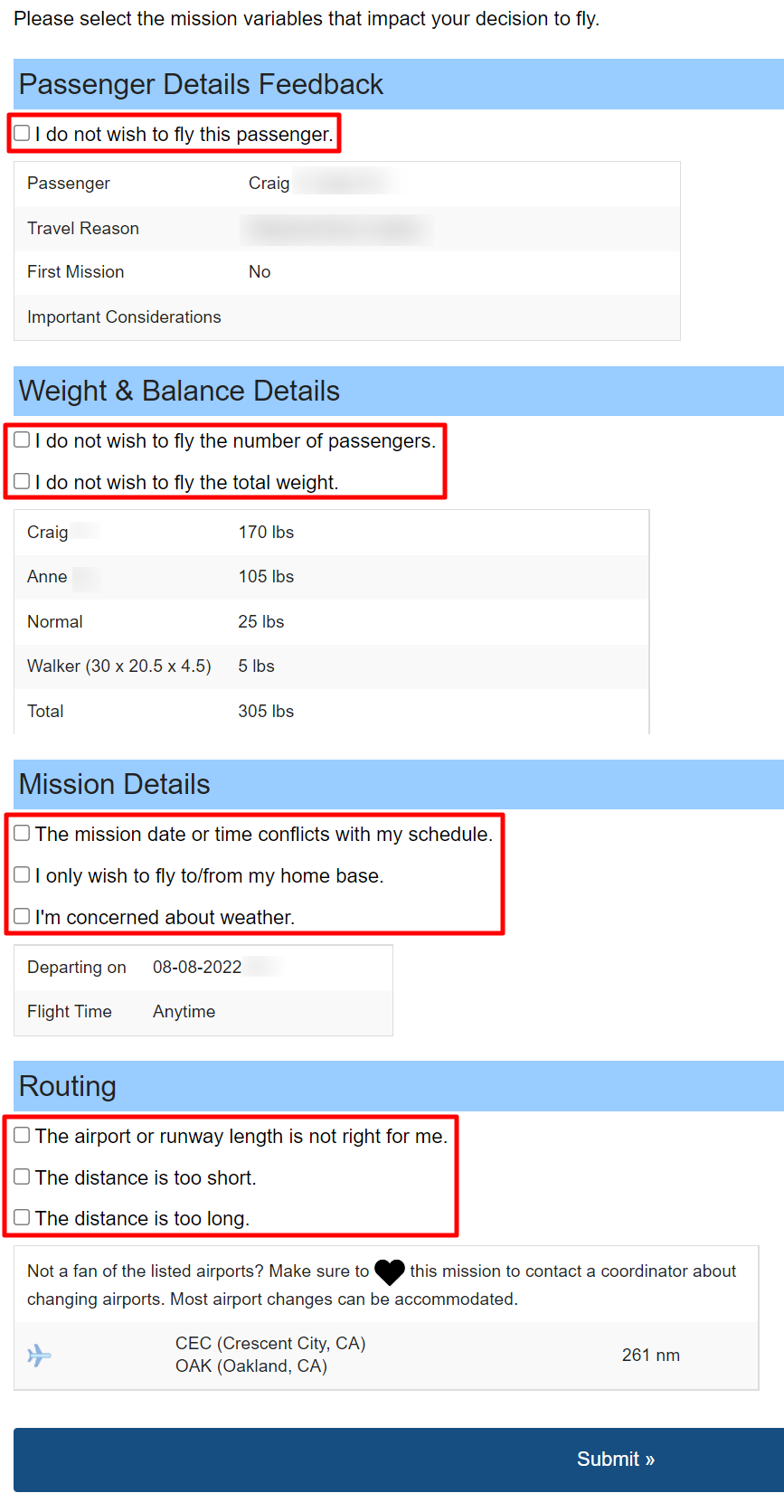 After you have finished making your selections, click on the "Submit" button to complete your feedback.