The Flight Risk Assessment Tool (FRAT) is a tool to help you as the Command Pilot of an Angel Flight evaluate the risk factors of a particular flight. The FRAT is a common tool among commercial pilots and other communities to enhance the safety of flight operations. We have provided the tool as a way for you to improve the safety of your flight. It is not required, but we do encourage you to use the tool for every flight.
If you have never used a FRAT, the concept is quite simple. You are giving your flight a risk score by assessing each of the risk categories.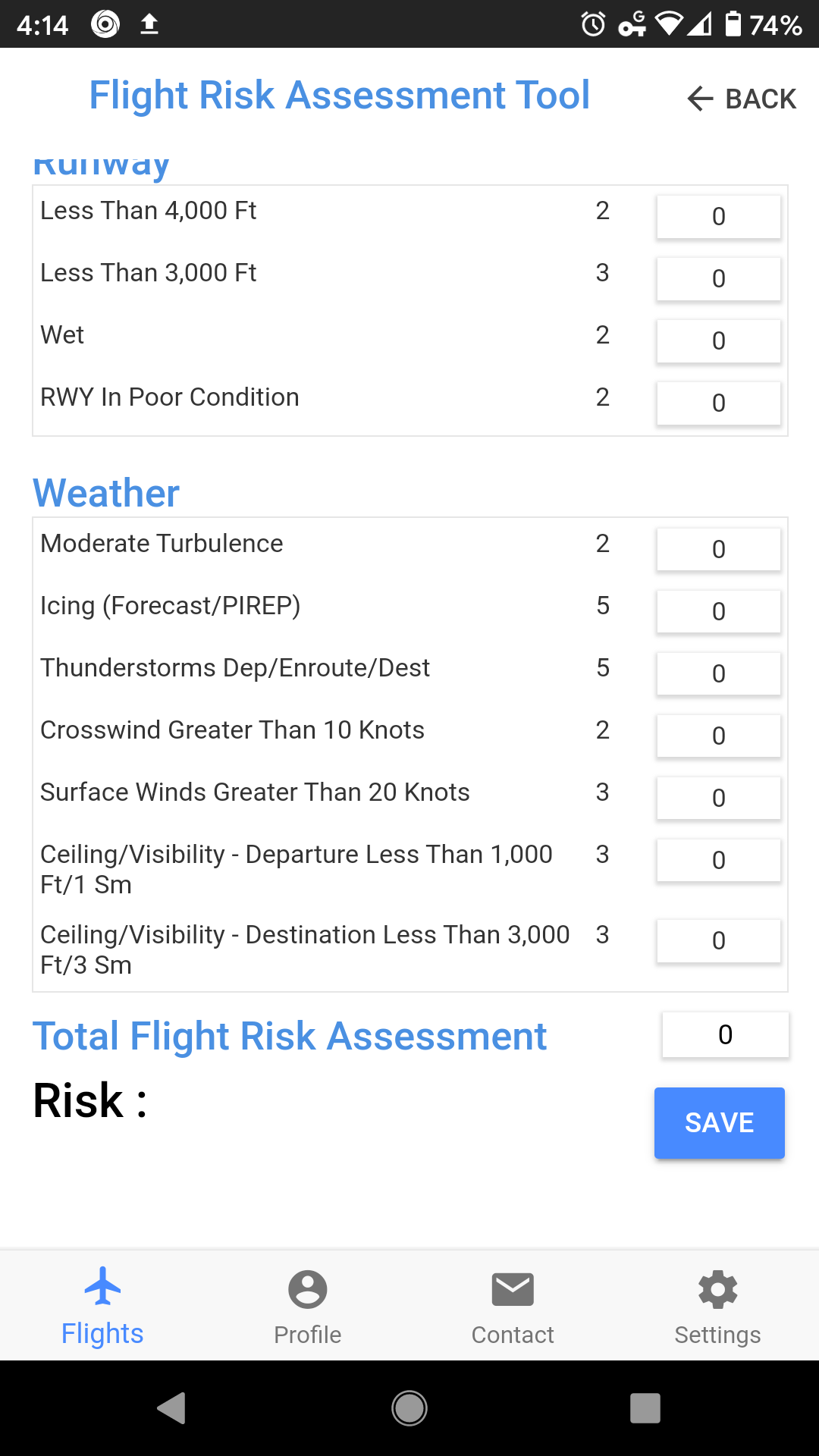 Runway length is an example of a risk factor. As the length decreases, the risk factor increases. Runways less than 4,000 feet are rated as 2 points, while those shorter than 3,000 have an increased risk of 3 (you only select one that is applicable). If the runway is also contaminated or in poor condition, then that additional risk factor is selected.
The risk factors are additive using the FRAT and once you add up all of the selected elements it generates an approximate risk level of Low, Medium, or High. This information is not absolute, however it provides pilots with a visible assessment of potential flight risk factors.
We are constantly working on improving this tool, and your feedback is welcome, and helpful. Please send your comments to coordination@angelflightwest.org or safetyofficer@angelflightwest.org.