What is a mission report?
It is a volunteer-reported summary of a completed mission that includes the hours and miles flown or driven, mission and passenger feedback, and mission photos. Mission reports are required if you've completed a mission.
The organization uses mission reports to track and address volunteer and passenger concerns, including safety concerns. It is important to file your mission report as soon as you can, preferably on the day of the completed mission or the next day.
Where can I file my mission report?
You can file your mission report through the mobile app or on the volunteer portal website.
How do I file my mission report?
If your mission cancelled, please do not file a mission report and contact the coordinators.
If you flew or drove with a Mission Assistant, please indicate so in the report.
Please enter either your Hobbs time or commercial expenses, but not both. If entering Hobbs time (or miles driven if you're an Earth Angel), then please include all hours (or miles) of a round-trip even if the passenger was on-board for a portion of your flight or drive.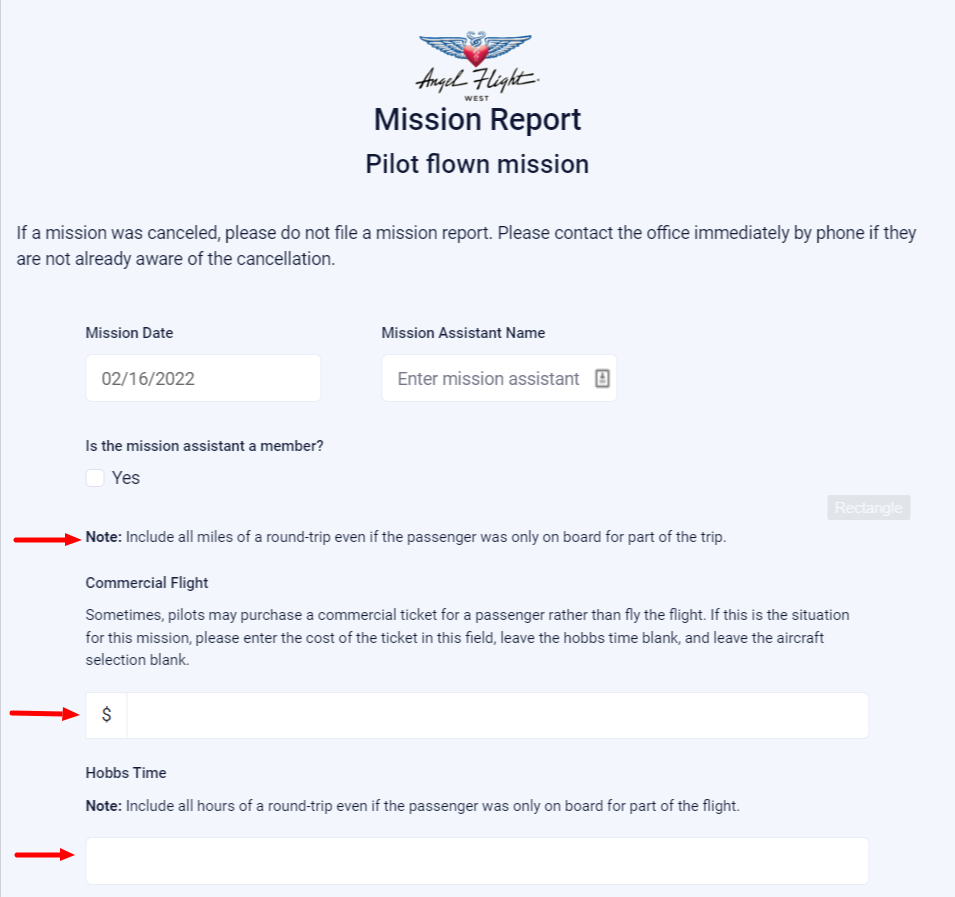 You can fill out the "Expenses" and "Mission Comments" fields. Please read the specific explanations in the screenshot.
Verify that the aircraft listed is the correct one used for the mission.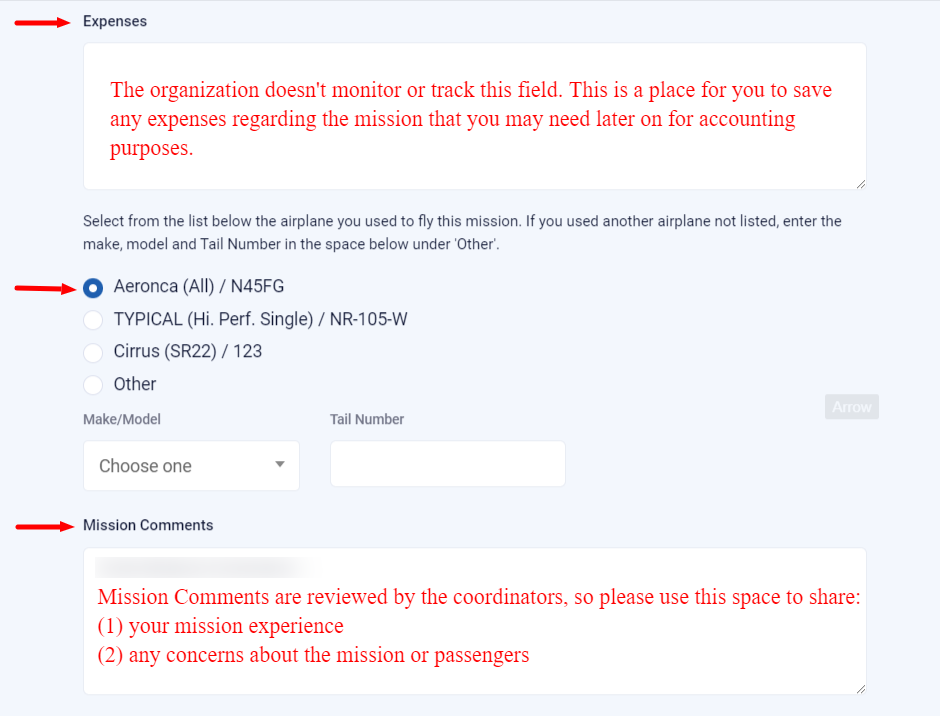 We strongly encourage you to upload mission photos as part of the mission reporting process as we share mission impact stories on our social media to help build brand awareness and expand our reach to other communities in need of our services.
AFW collects a waiver of liability from the passengers that includes a photo release.
Please share your feedback so that we have opportunities to improve your experience for future missions.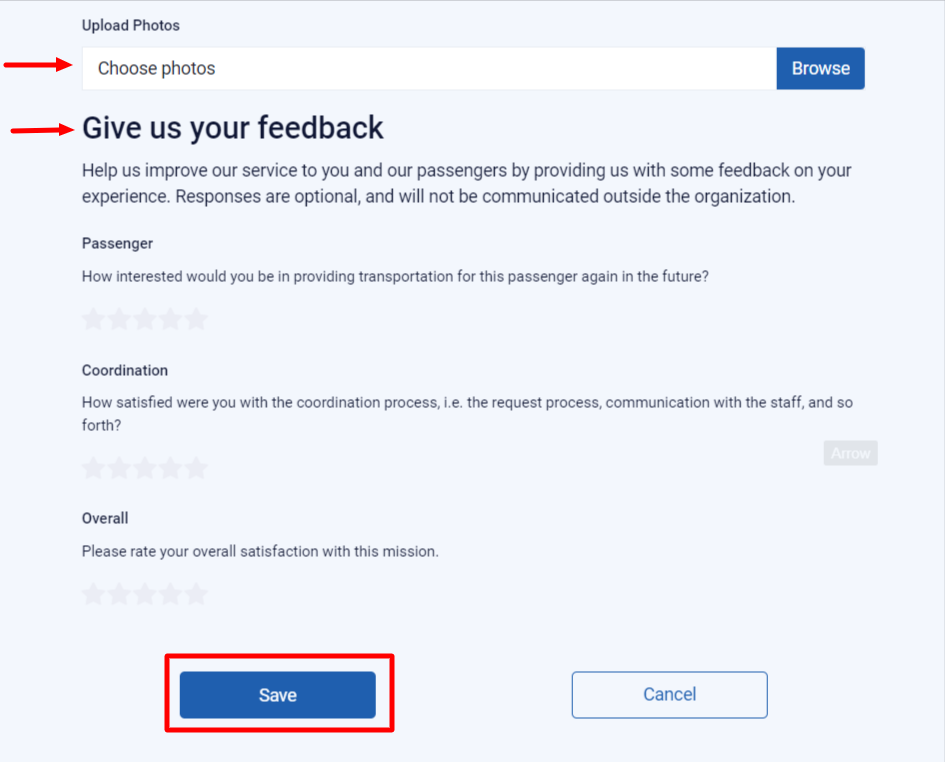 Commonly Asked Questions
Once you submit your mission report, you will not be able to make any changes. Please connect with the Member Services Coordinator for assistance.
If you want to view your past mission reports, you can review them in your Mobile App or on the volunteer portal website.
Troubleshooting? Issues? Questions?
Please connect with the Member Services Coordinator at troyt@angelflightwest.org or 310-390-2958.