The mileage contributions are used under AFW discretion to support non-physical medically related requests, other humanitarian requests, and COVID-19 personnel requests.
Please read all of the important Steps 1-5 before logging into your Account!
Step 1: Log into your Alaska Airlines Account: https://www.alaskaair.com/
Step 2: Click on Mileage Activity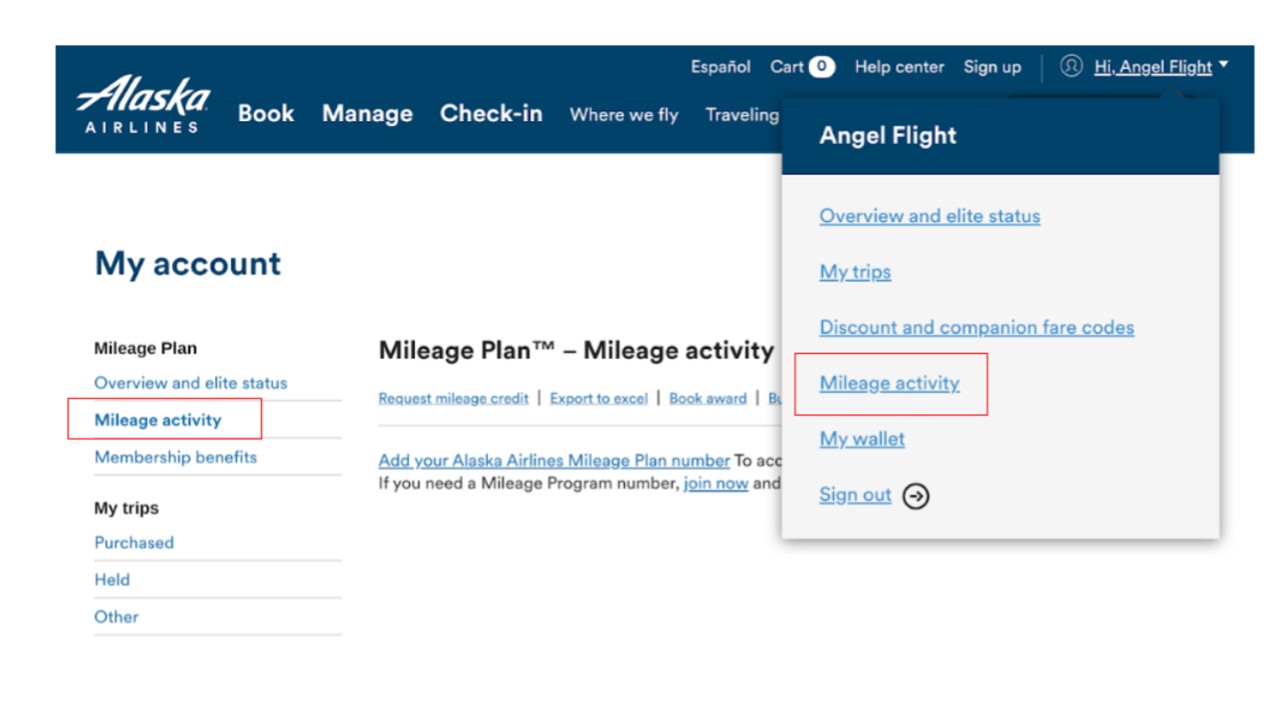 Step 3: Click on Donate Miles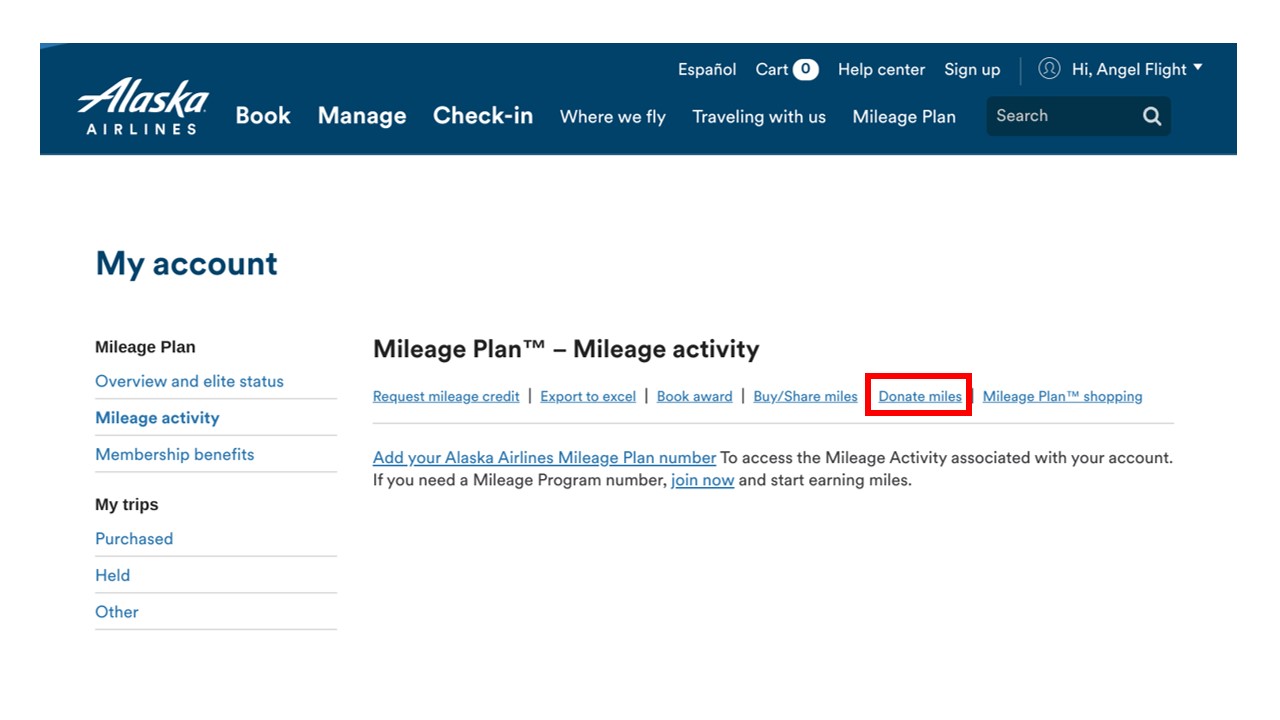 Step 4: Important! Please select "Angel Flight West" in Nonprofit List. Enter the mileage you plan to donate.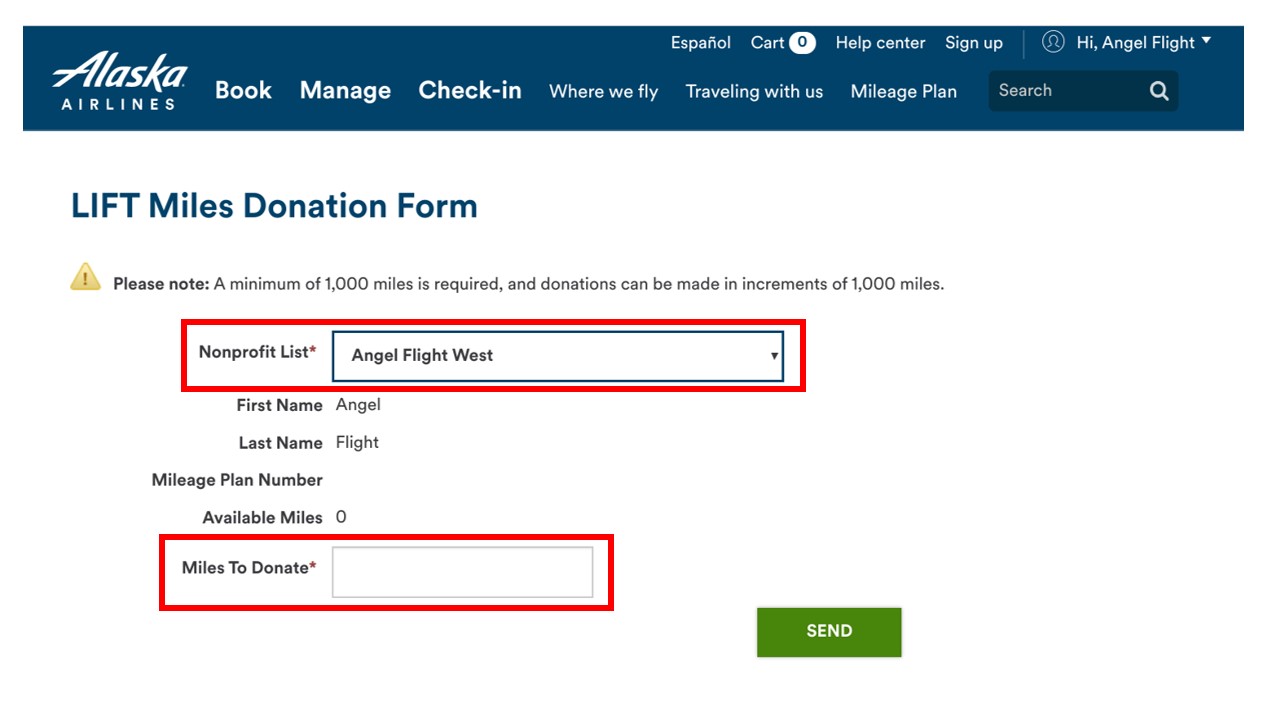 Step 5: Click Send.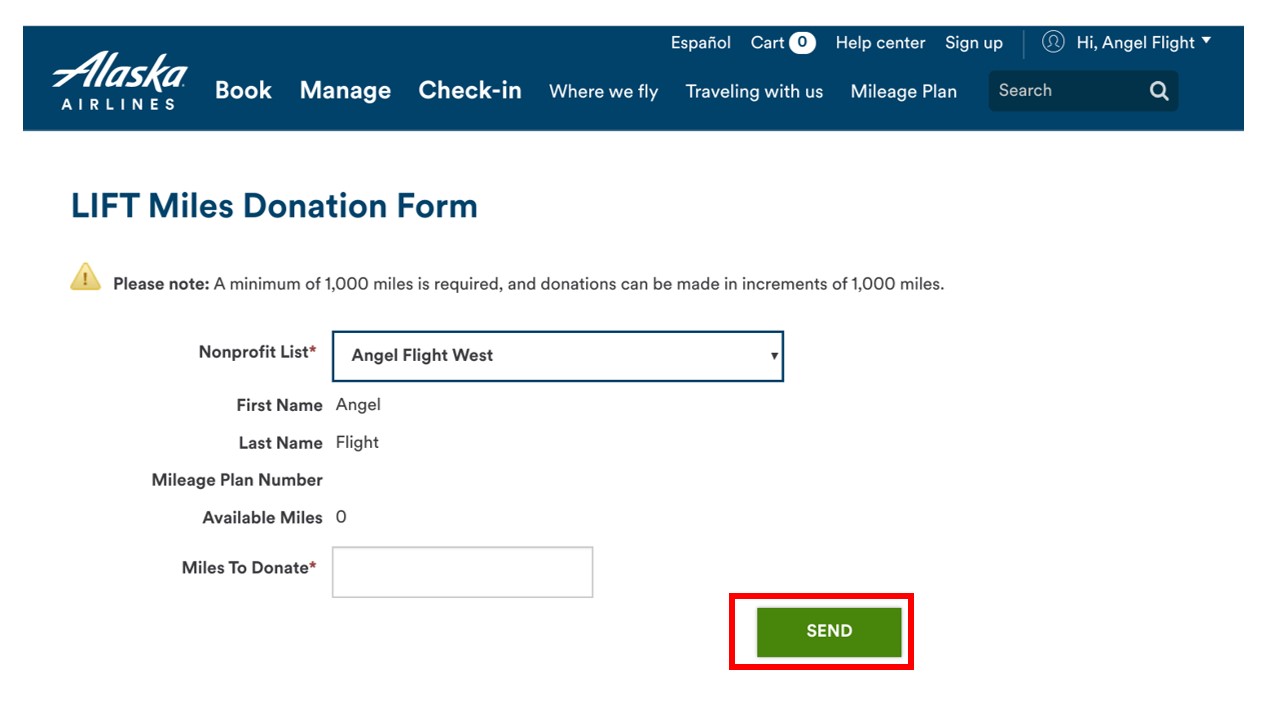 Log into your Alaska Airlines Account: https://www.alaskaair.com/