If you have indicated in your profile that you are interested in being a Mission Assistant, you may receive an email notifying you that a Command Pilot in your area is looking for a Mission Assistant. (For more on how to set your profile, please review this article.) An example is shown here.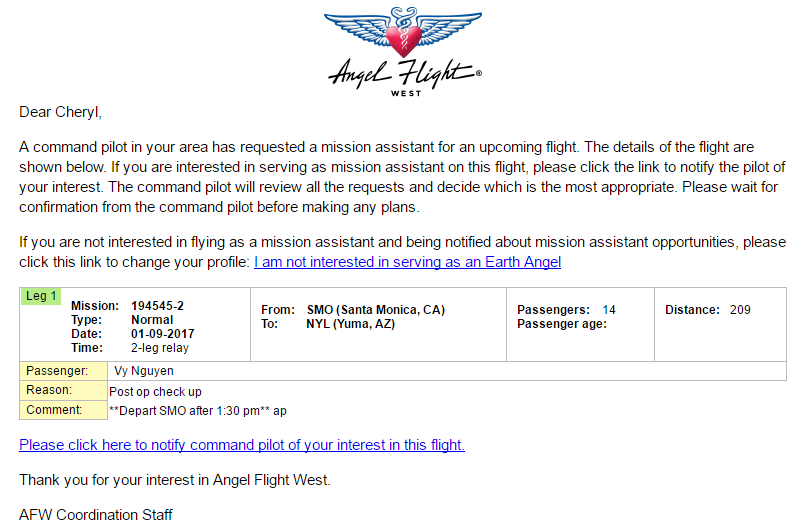 The email contains the information about the flight, including the date, timing, routing, and so forth. If you are interested in serving as a Mission Assistant on this flight, you can respond by clicking the link at the bottom, Please click here to notify command pilot of your interest in this flight.
This link takes you to a form in VPOIDS where you provide the Command Pilot information about you, your availability, if you're willing to share costs, and so forth.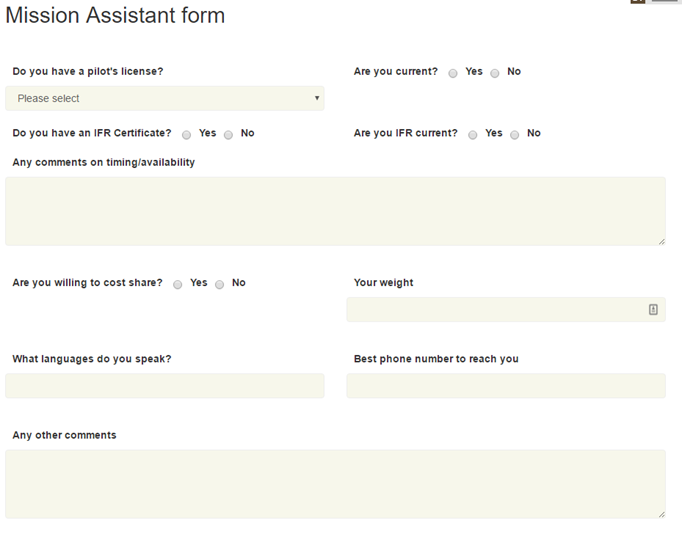 The Command Pilot will review these responses and choose the most suitable member for the flight based on all the relevant criteria. You will be notified by email if you have been selected, and you can expect to be contacted by the Command Pilot. If you are not selected, we encourage you to keep responding until the right situation comes along.